Last week, my brother's partner's mother passed away suddenly. That was the first thing that hit, and it was significant but distant from where I was sitting–mostly just feeling empathy for Tim and my brother Ken. But two days after they flew from their home in San Fran to Oklahoma to tend to the funeral arrangements, my brother was admitted to the hospital. He has had issues in the past with pancreatitis (sp?)–I went to stay with him for a while back in 2010 when he was recovering before–and this seemed the same. His situation proved more dire however, and he was transferred to a larger hospital in Oklahoma City where his condition has worsened.
As of this morning, he is in critical condition in the ICU, and may be intubated due to difficult breathing. His kidneys aren't functioning properly and he is on dialysis. He is in a delicate state, and could go either way. We are of course hoping for improvement. He needs surgery to help repair the blockage that is causing the issue in his gall bladder/pancreas, but they can't do any surgery until he stabilizes. So we are waiting and hoping.
This news came literally as Chris and I were heading out the door to the urologist for a battery of tests. Chris has had swelling in one of his testicles for some time apparently (I wasn't informed and hadn't noticed), but it worsened and he got checked out on Wednesday morning. They didn't think it was cancer with initial testing, but he was referred to a urologist for some more testing, including an ultrasound.
That evening I went to class, and Chris hopped on the internet. Within the couple hours I was gone, he was a little worked up over the whole thing. "I think I am having a testicle removed tomorrow," he said flatly. I told him he was worrying over nothing and that it is a little dramatic to jump right to such a conclusion. But to be honest, even with my assurances, neither of us slept that night.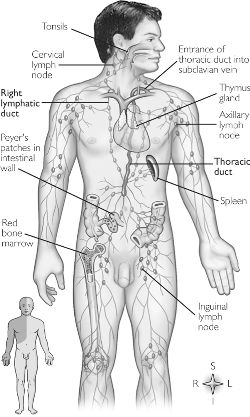 The next day, after various imaging tests and blood tests, they are feeling more and more that it is. Basically the urologist said chances are slim it is not cancer (meaning highly likely it is cancer), but they can't biopsy the growth while it is still in his body. A biology lesson ensued: the testicles reside in a lymph system which is connected to the back abdomen, while the scrotum is linked to a lymph system of the lower extremities; so to poke a needle through and remove a sample risks spreading potential cancer cells from one lymphatic system into another. No bueno. The only option is to treat it as if it is for sure cancer and then do more tests.
So Chris was right. Now he is scheduled for surgery next Tuesday to have his testicle removed and biopsied, and he also got more blood tests, x-rays and CT scans today to check to see if it has possibly spread to his lymph nodes (that is, if it even IS cancer, which I am of course still praying it is not). If it is cancerous, then they will figure out which kind, if it has spread, and what treatment will be needed thereafter…but that is something I am not going to dwell on until we know for sure.
So to say I am in a bit of a shit storm of worry right now is putting is gently. As of now, my brother is not so critical as to need me by his bedside–my sister and his half-brother are there, and his biological mother is on her way to help as well. His partner's mother's funeral was today, so his partner will be back by his side now as well. But I am on-call basically to fly to OK if needed. Chris' surgery on Tuesday I definitely want to be there, of course. And depending on how that goes, how his recovery is, what the results show, combined with my brother's health…well, I am playing things by ear for Cues & Tattoos. My students may have to fly solo and I will try to sell my workshops or beg for a refund from Hipnotica or something….but I'm not there yet, so I will worry about that next week.
Anywho, Chris has talked to some close friends and his sister about it, and is trying to be brave, but obviously we are both very scared… More info when we know more.